Sharing Love at Vinh Son's nursing home in Christmas season
The moments of meeting and talking with lonely elderly at Vinh Son Nursing Home (Ward 13, Binh Thanh District, Ho Chi Minh City) on December 22th brought the emotional moments to our heart. 
The visit and gift giving stemmed with the desire to share the volunteerism of the Board of Directors of Thien An Real Company to unlucky circumstances - elderly, lonely old women.
The first impression when we arrived here was the airy, peaceful space with clean gardens, spacious campus filled with flowers. The inside of the nursing home is always filled with laughter, inspirational narration of the nuns, making this place a warm, reunion and love atmosphere are in the air.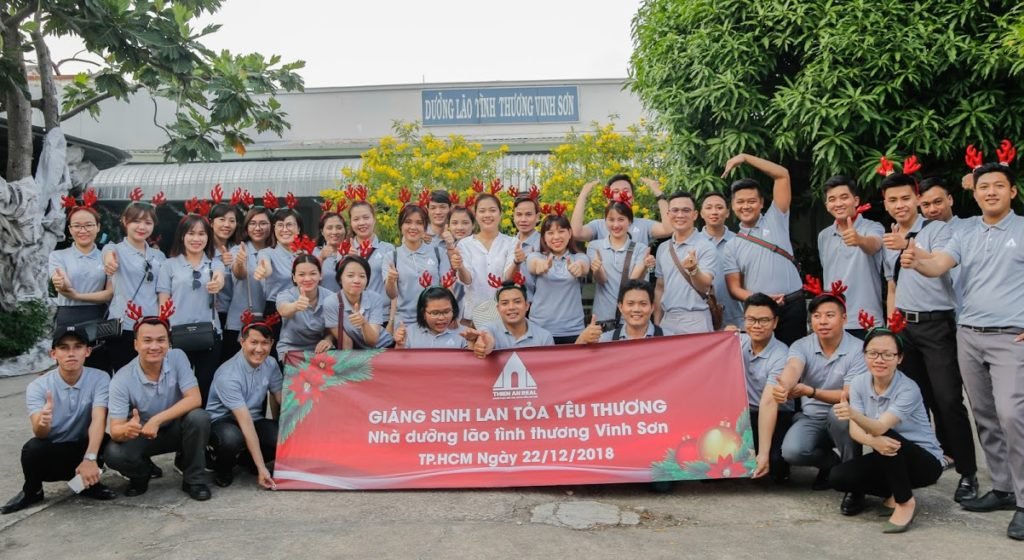 Most of the women who are relying on Vinh Son Nursing Home are elderly and weak, some are over 90, some are in a wheelchair, some are too weak to stay motionless, some have died, unable to hear, see or suffer from dangerous diseases ... But we can feel that, in the eyes of the elderly, there is an indescribable joy when they believe that there are "visitors coming home". That feeling left all of us - who came here for the first time, could not hold back our tears!
Mrs. Tran Thi Thanh Hoa (from Ha Tinh, now over 80 years old), white-haired, thin hand, opaque eyes cannot hide her emotion when she grabbed my hand. She shared: "I am so happy when seeing you visit us, it reminds me of my nephew and cousin." We understand that it's the common belief of most older people when they have one foot in the grave.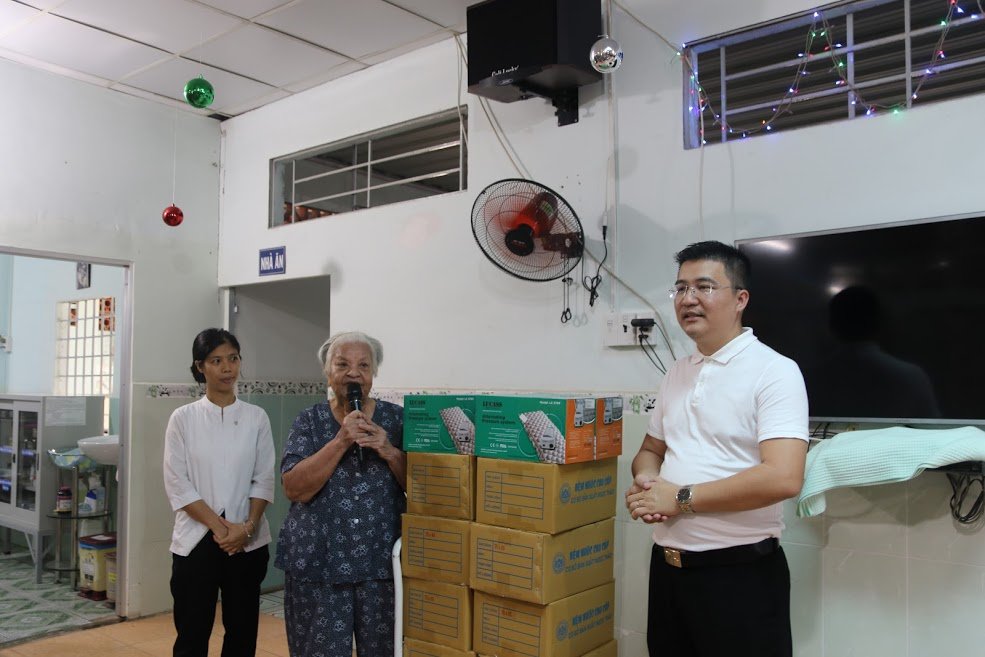 Even though they are just small gifts, yet warm enough to the hearts of the elderly here! We perceive that they don't need gifts, all they want is a tight hug, warm protection and love from everyone, not just only us!
And perhaps, that is also the desire of all those who have gone through the other side of human life - very afraid of loneliness. In the depths of the eyes blurred with age and disease, we understand the feeling and the sense of nostalgia parents and family.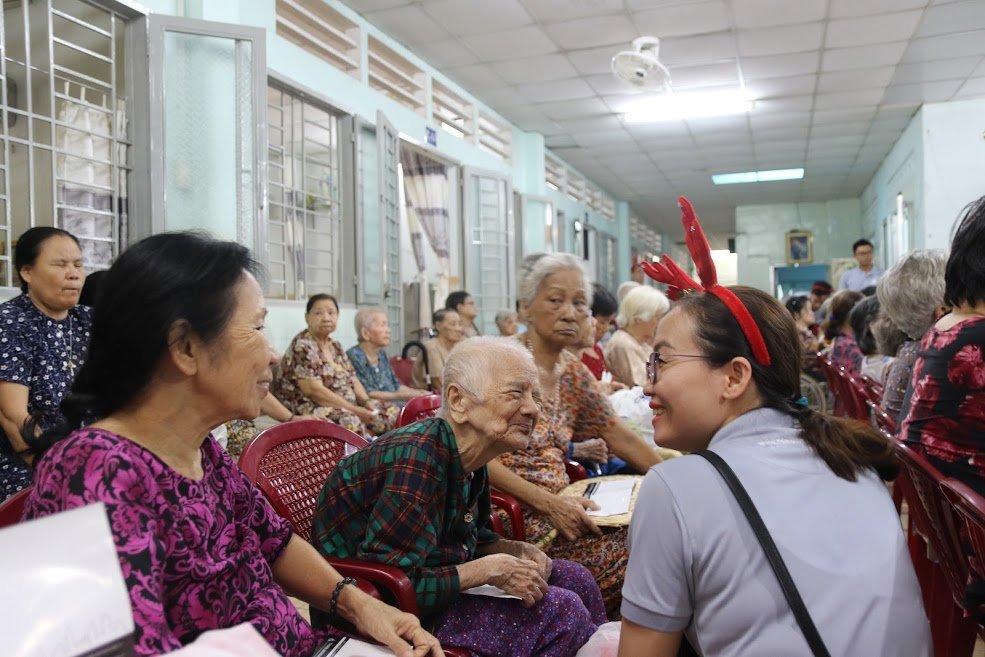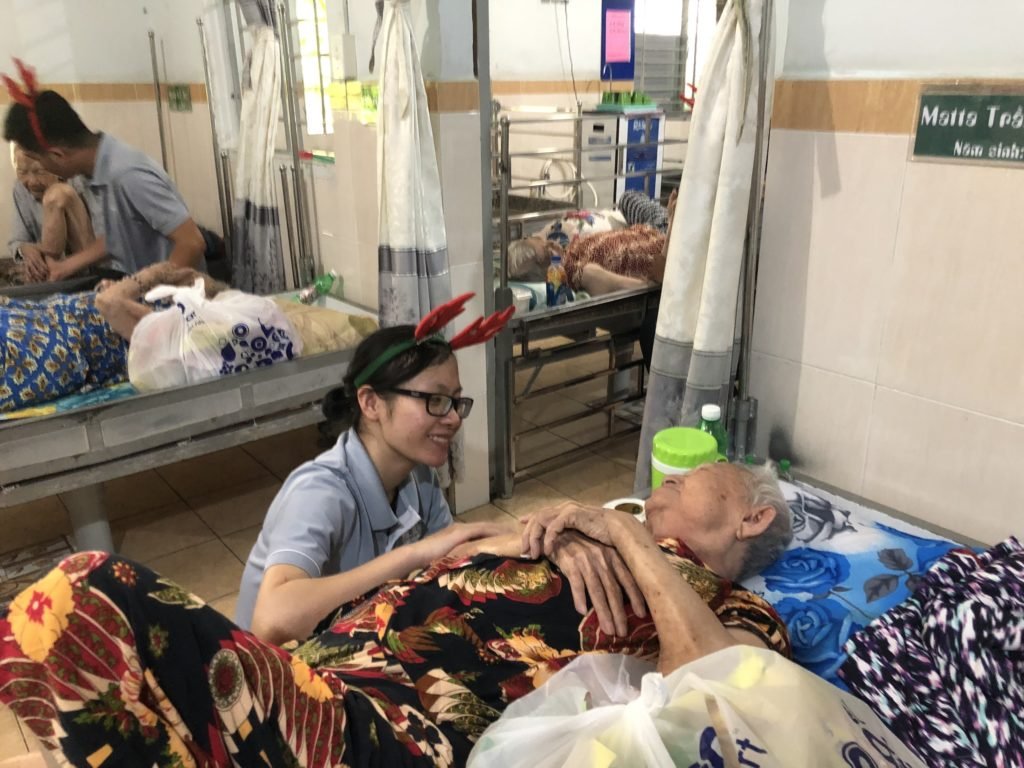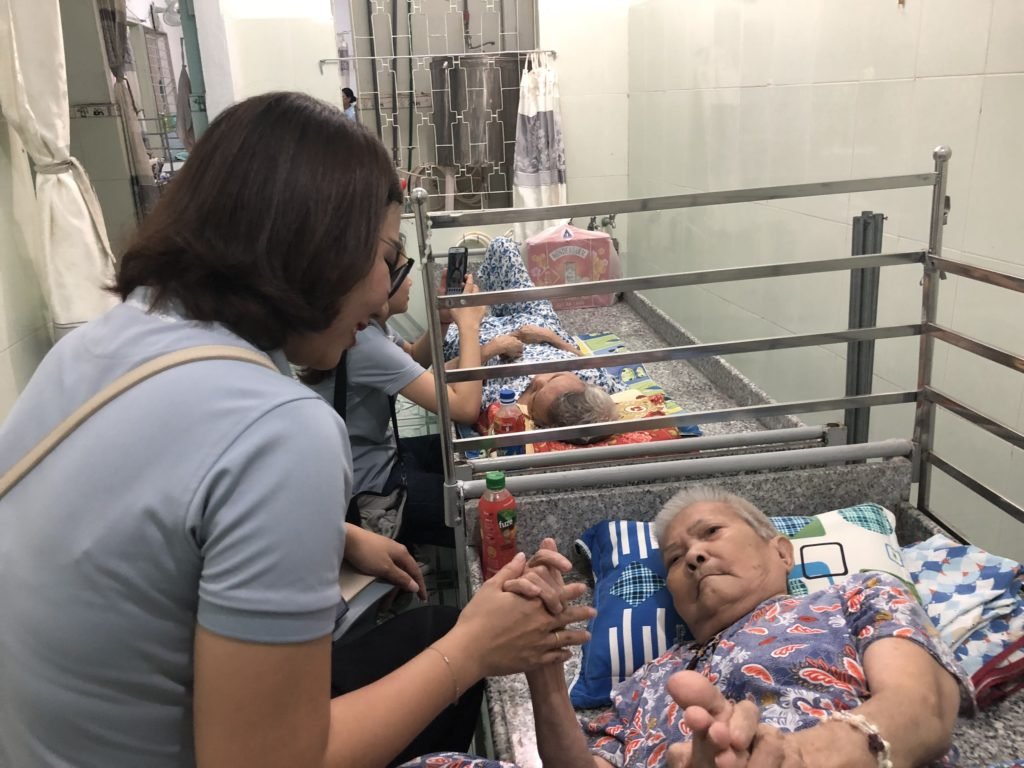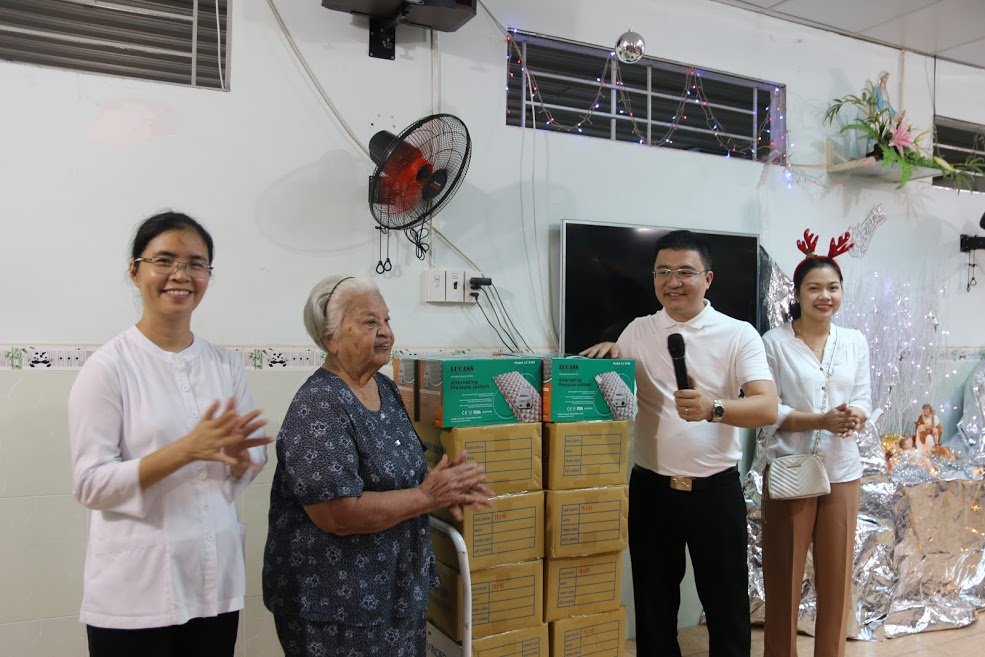 Mr. Nguyen Van Thong - Thien An Real Company Chairman shared: "The gifts that come from the hearts sent to the elders on this Christmas are also spiritual gifts, hope you will be happy and healthy, enjoy a peaceful Christmas and Happy new year ".
This is also one of the regular activities of Thien An Real company with the aim to share hands to difficult and unlucky circumstances!
May everyone have a warm and peaceful Christmas. Hope that smiles will forever bloom on their mouth just like the best moments we have recorded!
Hình ảnh chuyến đi

---

Địa điểm

---