PROJECT OVERVIEW
Project name: Thuan An Garden Home
Location: An Phu Ward, Thuan An New City, Binh Duong Province
Scale: 15,087,10m² connecting urban area and Star Tower Thuan An apartment nearly 60,000m²
Ground area: 64m² – 152m²
Construction progress: Completed 100% of the infrastructure, negative water and electricity, full fire prevention, immediately construction
Investor: Le Phong Investment and Development Company Limited
Legal: Pink book for each background
Ownership form: Long-term
Bank support up to 70%
PROJECT IMAGES
Update the latest images at the project.
FULL INTERIOR FACILITIES
The project is located in a crowded residential area with all necessary amenities of a planned standard residential area.
UTILITIES OUTSIDE MULTI-MULTIPLAYER AREA
From this central location, residents easily access the existing diversified utility system.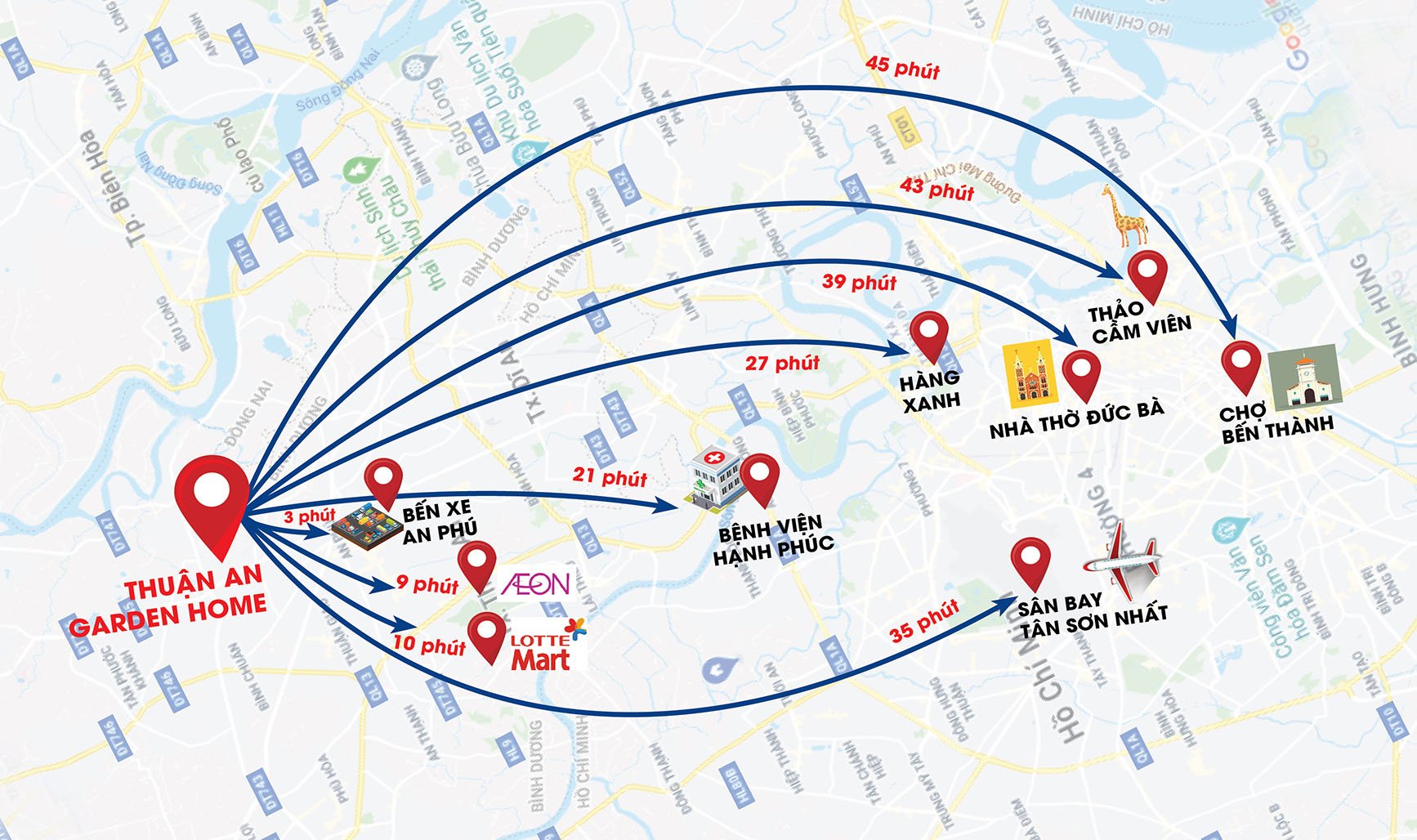 POTENTIAL SCORE
LOCATION: Thuan An is the busiest city in Binh Duong, with a population density of over 6000 / km², twice as high as that of Thu Dau Mot and Ba Ria Vung Tau.
INFRASTRUCTURE: Completion of 100% negative water and electricity, handover of land handover book and immediate construction.
LEGAL: Handover for each platform, support loans from VCB, VIB up to 70%.
HIGH LIQUITY: Extremely good payment because the land plot has been depleted in Thuan An city and the apartment price here has reached 40 million / m².
OUR COMMITMENT
Understanding the value that Real Estate brings, Thien An Holdings always puts the interests of customers first.
Bank support 70%.
30% payment signed transfer contract.
Build 100% immediately to name each platform.
Support for construction design according to 100% general planning.
Please leave your contact information to receive consultation support.