PROJECT OVERVIEW
LOCATION
Ha Huy Giap Street, Thanh Xuan Ward, District 12, HCMC
OWNERSHIP
Land Use Rights Certificate
THE INFRASTRUCTURE
Electricity, water supply, internal road 12-16m width
PROJECT LOCATION
Thien An Thinh Riverside project is located on Ha Huy Giap street, Thanh Xuan ward, district 12. Surrounded by the Vam Thuat river, the project owns an extremely convenient location because it is the center of cultural, educational, medical, … facilities of the whole district. From this location, we can easily access to schools, hospitals, commercial facilities quickly, ensuring the material possessions and spiritual life of the people.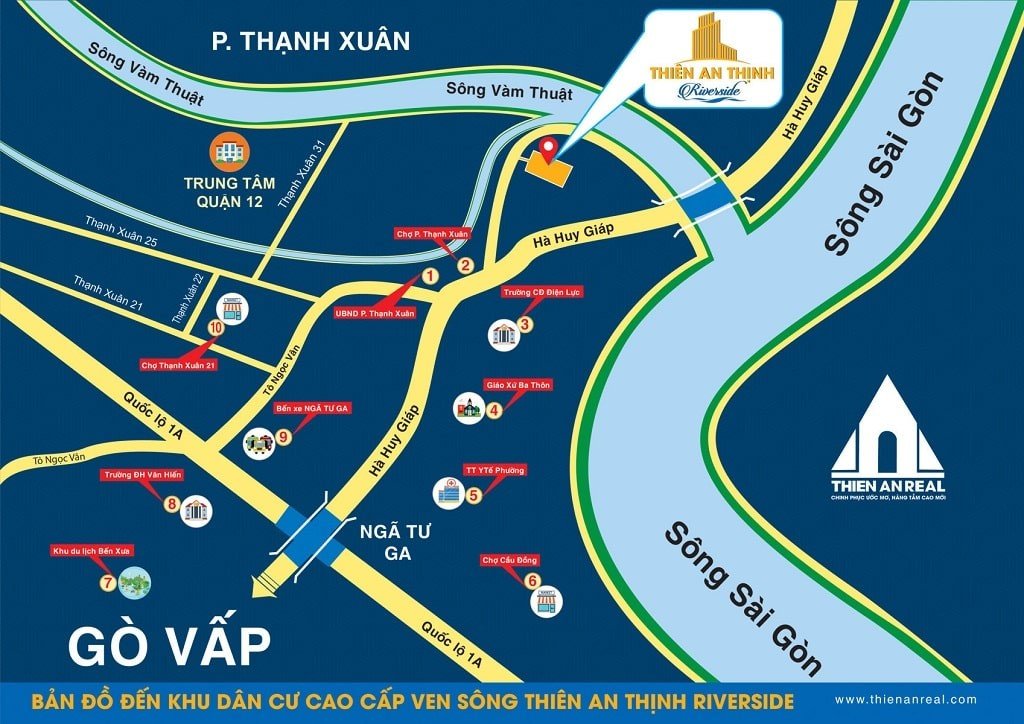 PROJECT FACILITIES
From Thien An Thinh Riverside project, you can travel to Tan Son Nhat Airport (5km), District 1 (7km) with schools surrounded… quickly and conveniently. In addition, you can also easily go to the headquarters of Thanh Loc People's Committee and Metro shopping center.
With synchronous infrastructure, electronics, water supply, internal roads and 24/7 security system, you can be completely assured of safety for your house. Targeted to customers mainly in the middle majority segment, the project offered favorable price, despite its advantageous location and full utilities.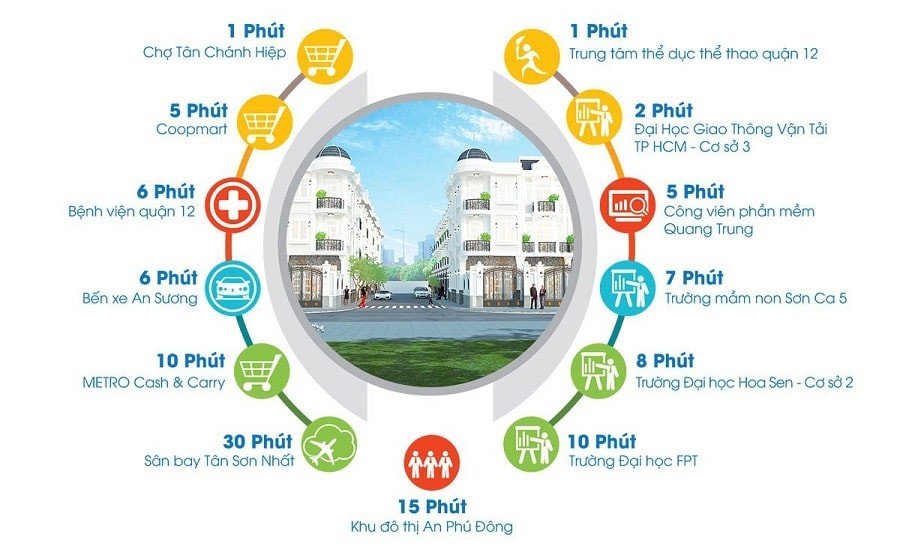 PROJECT MASTER PLAN
The premises of Thien An Thinh Riverside are arranged reasonably and harmoniously. With a variety of areas and directions, helping customers easily select their favorable spot. The project is located in an existing residential area, densely populated, therefore customers can build immediately for business or settle down their life.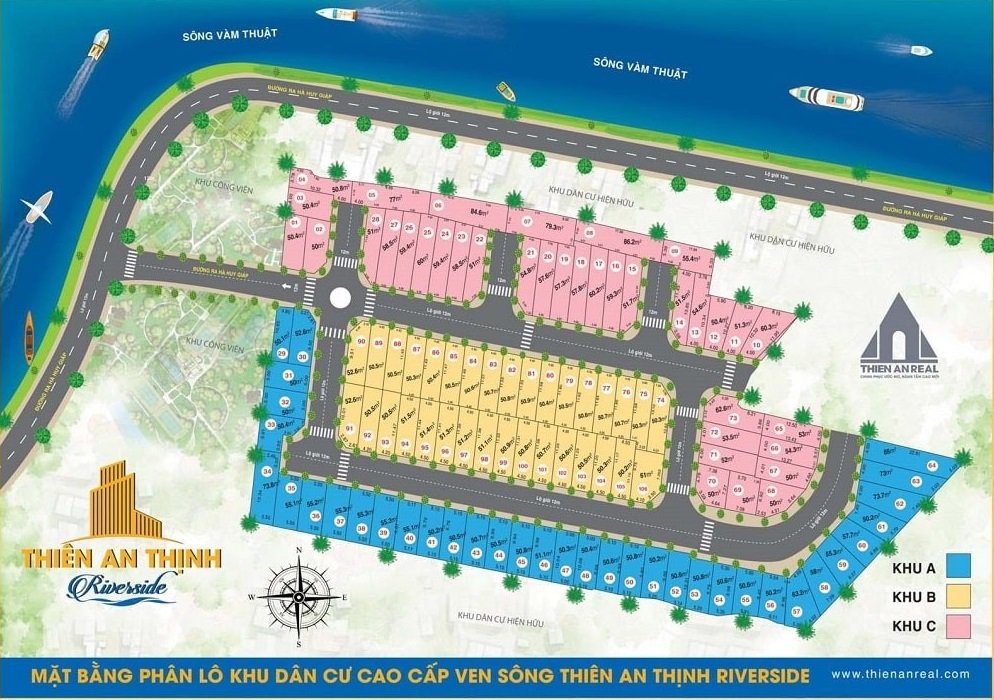 Quý khách để lại thông tin liên hệ để nhận hổ trợ tư vấn.