TỔNG QUAN DỰ ÁN
Location
DT 719 Street, Tien Thanh Commune, City. Phan Thiet, Binh Thuan Province
NUMBER OF ITEMS
Queen Villa
168 products. 150 - 300m2 / unit
King Villa
60 products. 600 m2 / unit
Royal Terrace
244 products. 55.55 m2 / unit
Stars Tower
982 products. 48-59 m2 / unit
Crown Residence
1344 products. 19-27 m2 / unit
Forest Residence
422 products. 48-59 m2 / unit
Pearl Bungalow
38 products. 48-64m2 / unit
LOCATION
King Sea is located in a very impressive terrain of a red-colored canyon typical of Binh Thuan and Thap Cham culture, embracing a small forest with a variety of trees and birds nourished by one. brook. The sand cliffs gradually fall from 75m to the sea level, nearly 1km long, carrying a very pristine and gentle valley, making the land known as the Treasure of Phan Thiet.
It can be said that close to nature but luxurious and comfortable, modern architecture and interiors designed according to natural terrain, distinctive greenery and immense ocean have become components of the architecture to creating KING SEA Phan Thiet and affirming the wisdom of a new generation in the field of tourism and resort.
OVERALL GROUND
The King Sea Phan Thiet project is planned on a total land area of ​​88 hectares, with an estimated population density of 15,702 people, mainly apartments, townhouses and villas.
Accordingly, each apartment has an area ranging from 52m2 – 92m2 and designed from 1-2 bedrooms, about the type of townhouses with area from 125m2 – 175m2, villas have area from 350m2 – 450m2.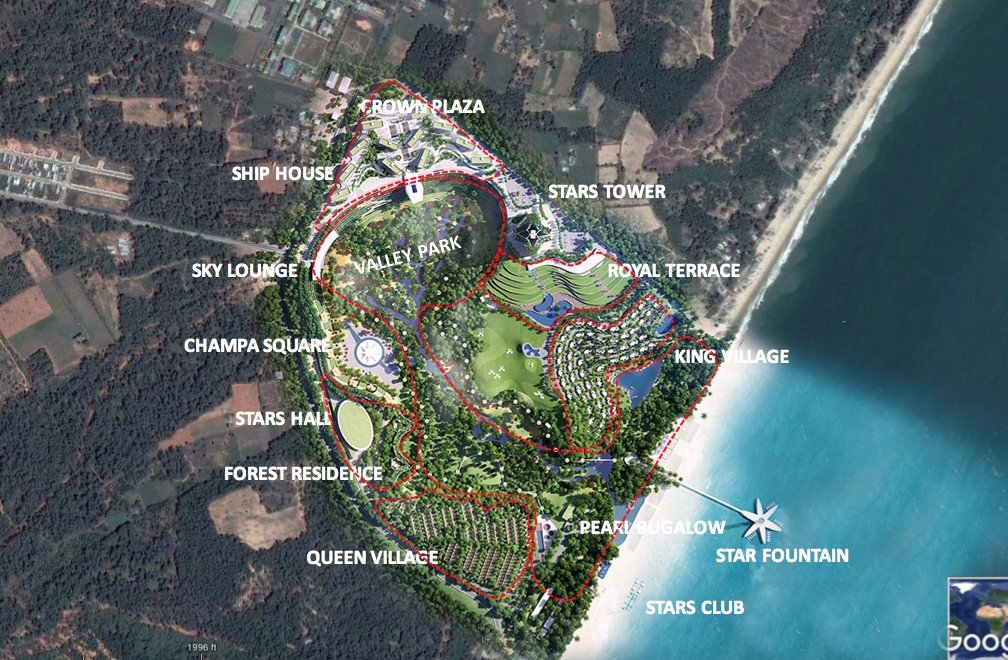 PROJECT FACILITIES
Using the land they have wisely, King Sea provides convenient aspects of people's living needs. Entertainment, sports, shopping and dining as well as living areas are planned here.
The ecosystem seems to stretch throughout the entire project, residents can see a peaceful and airy atmosphere that it brings. Many amusement parks and aquariums are built to provide the younger generation with an entertaining model with useful games.
In addition, from the project, residents also conveniently move to the famous tourist areas of Binh Thuan province such as Mui Ke Ga, Mui Ne, La Gi Beach …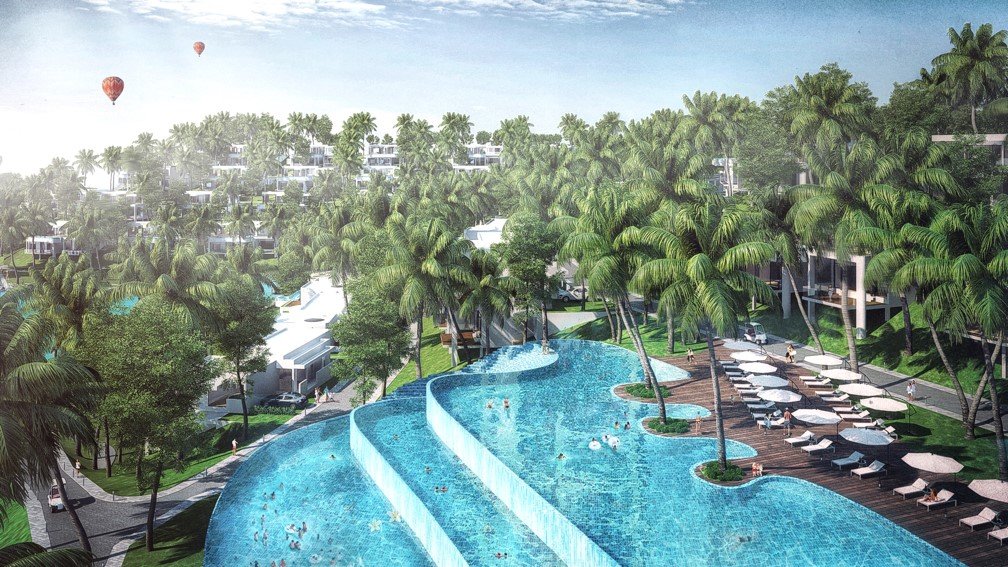 Please leave your contact information to receive consultation support.