VIDEO INTRODUCE PROJECT
Golden Petal Ho Tram – a European rose has a great meaning. With the holy yellow color represents luxury, prosperity and class. With the aim of creating a classy and luxurious project located at Ho Tram. The investor has chosen Golden Petal Ho Tram as the name for the project with the aim of bringing classy experience and richness to customers.
The potential for real estate development in Ho Tram resort
Possessing more than 30 km of beautiful coastline, with golden sunshine and sand. Ho Tram is considered one of the most pristine and beautiful beaches in Vietnam. With the raw pearl Ho Tram, the potential for development here is unpredictable. The potential for real estate development of Ho Tram resort is huge
6 Reasons for making the masterpiece Golden Petal Ho Tram
Right in front of Ho Tram intersection
Adjacent to The Garnd Ho Tram Casino Golf Course
Vietnam's new resort paradise
Loc An airport is planning
The secret to the most beautiful unspoiled beach in Vietnam is only 50m
Permanent possession
PROJECT LOCATION
Less than 2 hours drive from Ho Chi Minh City via the Long Thanh – Dau Giay expressway, Parami Ho Tram is the "second home" for a full weekend, is the choice of those who want to find the region. pristine happiness in the heart of green nature.
Inheriting the convenient transportation infrastructure and charming nature of Ho Tram, Parami is a place where you can completely leave the bustle and hustle of the city life but still fully enjoy the luxury amenities in areas such as international standard golf courses, casino, Safari, Binh Chau hot spring ..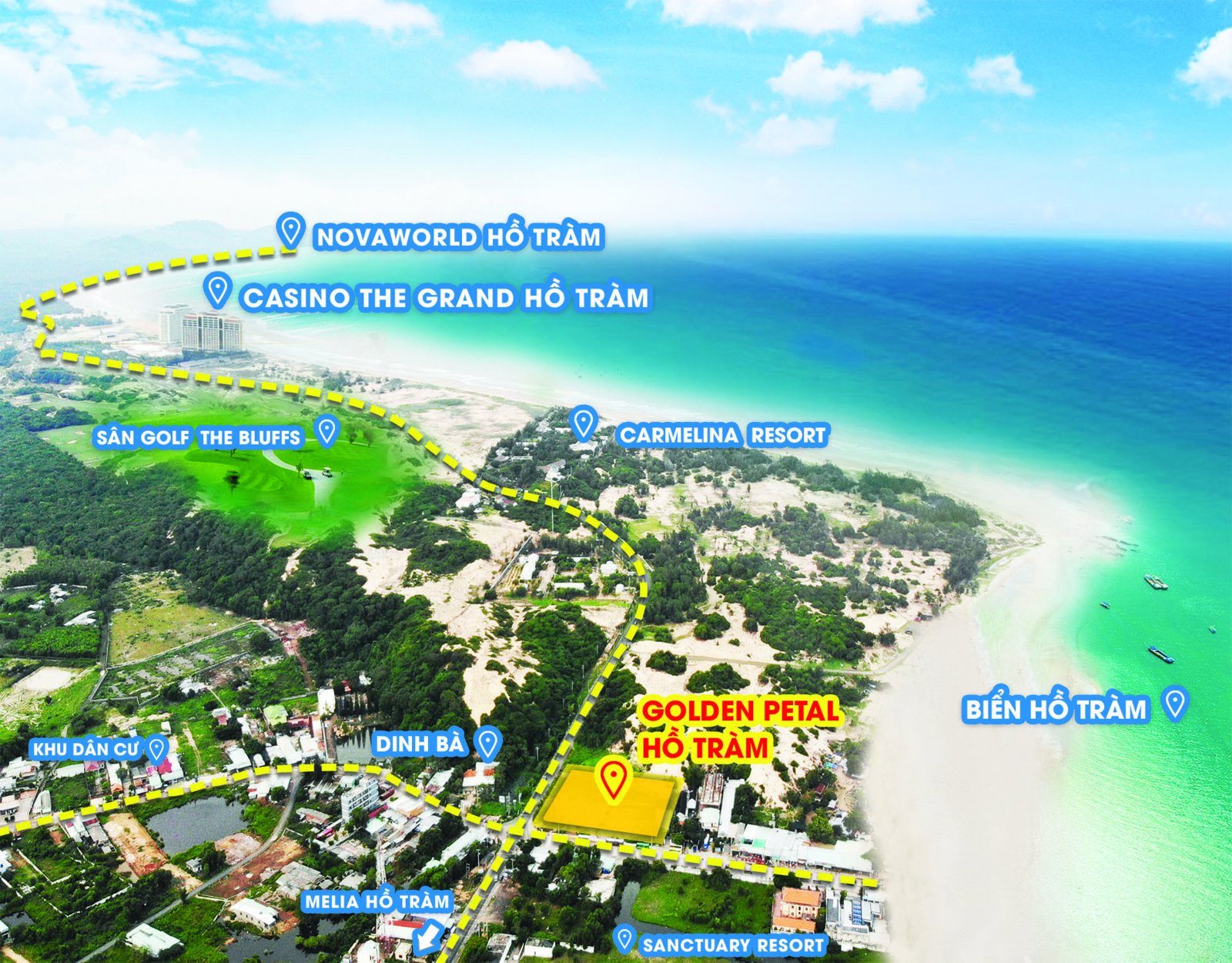 Please leave your contact information to receive consultation support.