PROJECT INFORMATION
LOCATION
Frontage of ring road 3, Nhon Trach district, Dong Nai province.
TOTAL INVESTMENT EXPENSES
DEVELOPMENT AND MARKETING UNIT
TLM Real Estate Group Joint Stock Company.
INTERIOR FACILITIES
Million dollar marina, artificial white sand beach, ..
FACILITIES LINK
School, international airport, international port, market ...
LEGAL
House ownership certificate
PAYMENT
Flexible in multiple installments.
STRENGTHS OF THE PROJECT
Frontage of ring road 3: District 9 – Nguyen Xien – Tam Da, three sides adjacent to the river.
Good price compared to other projects in the same area.
Commision at least 10% profit / year.
INVESTMENT OPPORTUNITIES
National key project >> Prime Minister signed and approved.
Ring Road 3, is gradually forming >> infrastructure resilience.
Long Thanh Airport is about to start construction.
Cat Lai Bridge is about to start construction.
CFLD Group will develop the Nhon Trach area into a metropolitan.
By 2020, Nhon Trach city will reach urban level II.
Ho Chi Minh City expanded the policy of population density
MASTER PLAN OF THE PROJECT
1. Villa
2. Semi-detached houses
3. Semi-detached garden
4. Multi service works
5. Commercial service works
6. Health station
7. Nursing center
8. Primary school
9. Junior high school
10. Kingter garden
11. Other construction
12. Park residential area
13. Riverfront park
14. Cultural and sport area
15. Religious area
16. Administrative area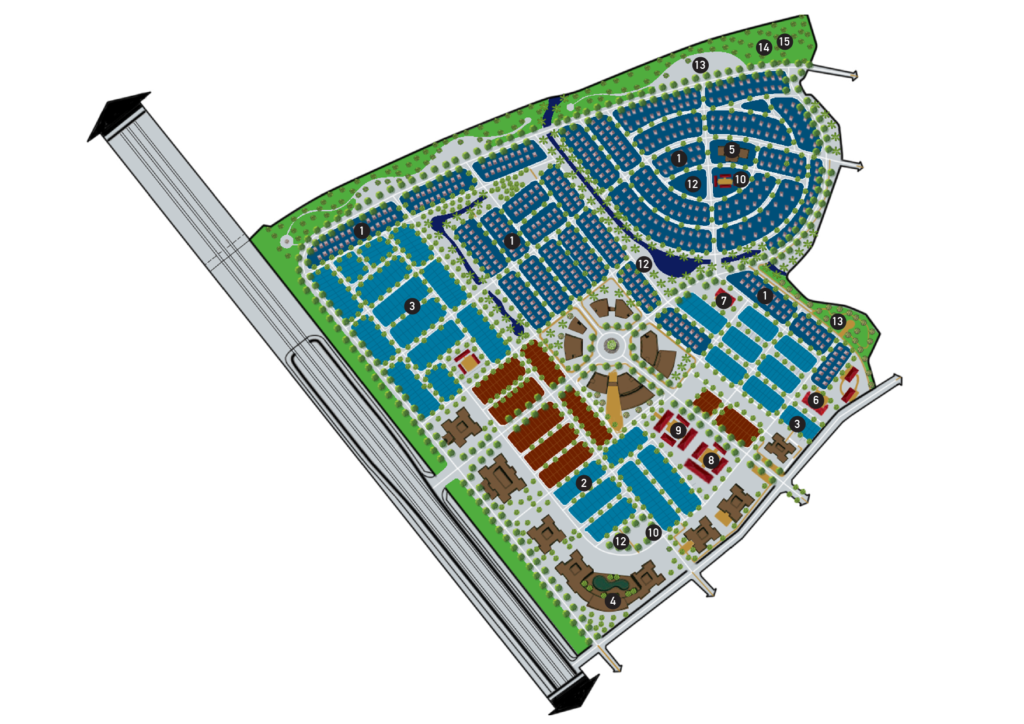 POTENTIAL POSITION
Located at the front of Ring Road 3 at the eastern gateway of Saigon, King Bay eco-urban area is easily connected to the center of Ho Chi Minh City and satellite cities thanks to the complete transportation system and are being invested in synchronization: Ring Road 3, Road 319, Bridge District 9, Cat Lai Bridge; National Highway 51 connects National Highway 1A with Vung Tau City; Long Thanh – Dau Giay Expressway; Ben Luc – Long Thanh Expressway connects International Airport in the future.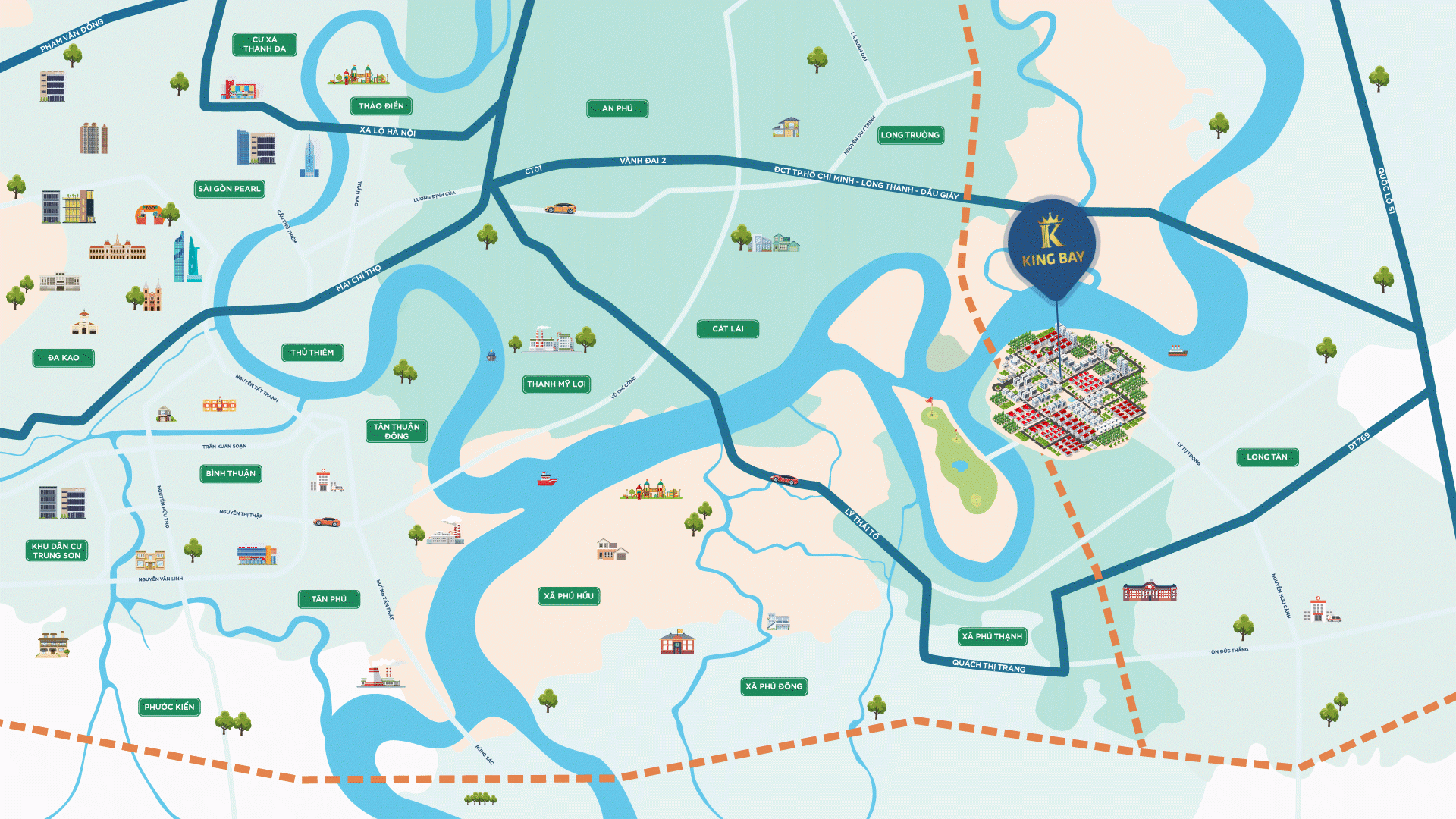 UTILITIES
Full of high-end amenities of luxury residential area.
Please leave your contact information to receive consultation support.